Login
Log in if you have an account
Register
Having an account with us will allow you to check out faster in the future, store multiple addresses, view and track your orders in your account, and more.
Create an account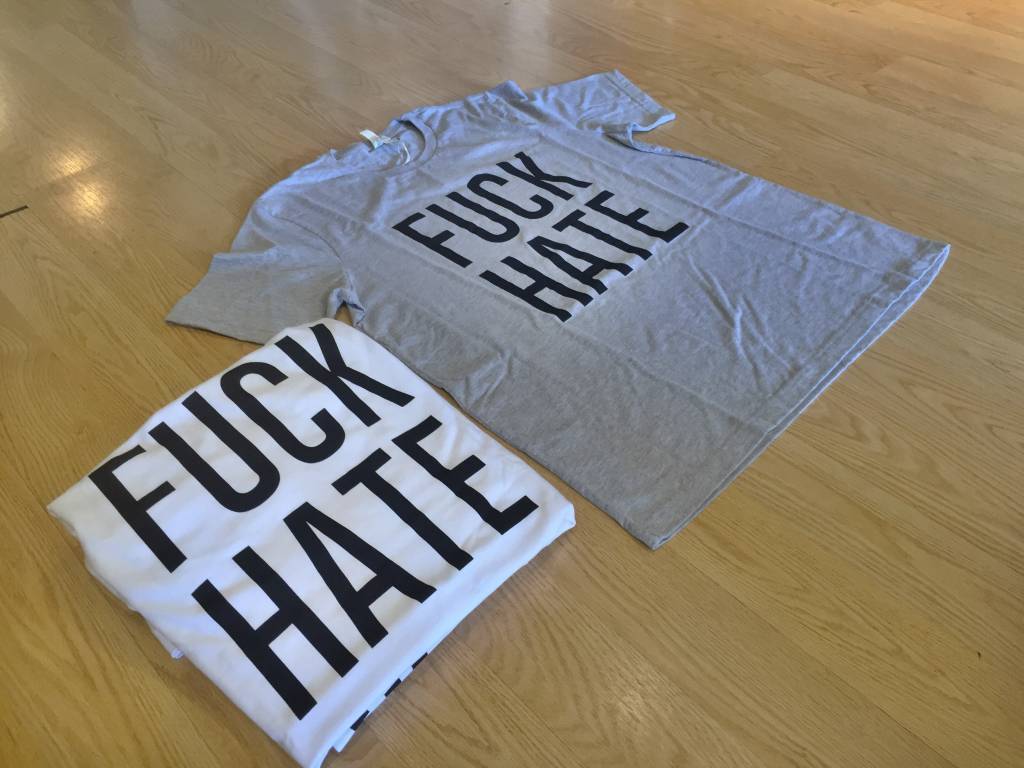 G E T T O K N O W U S .
Of the many principles that hold up our business, we consider inclusiveness of the most important. Every project and expansion that The Art Of Style takes on must reflect ideals of acceptance and support to everyone.
In the past couple months have been hard on the LGBT community. Back in March, our home state of NC passed the hateful HB2 laws that eliminated many anti-discrimination protections against LGBT individuals, particularly those who are transgender. The state immediately felt a wave of both internal and external backlash, as well as a lot of anger and confusion about why such a law would pass in a state that many great, open-minded people call home.
Coincidentally, we had a stock of French Connection UK's 'FCUK HATE' tee shirts for sale at the time – which we began to market as a statement. Taking it a step further, we decided to sell our own, locally made, and boldly explicit 'FUCK HATE' tee shirts, in which 15% of the profits are donated to the LGBT center of Raleigh. Frankly it felt like the least we could do to give back locally and promote a simple concept that seemed to be fleeting.
A few weeks ago, the deadliest incident against LGBT people in U.S. history took place in OL, Florida; a tragedy beyond anything we could imagine. The ugliness and pain that it left in its wake cannot be understated – but neither can the incredible wave of help, support and love shown by the country immediately following the incident. Waiting hours in line to donate blood to the injured, fiscal donations, statements of support, and a sense of pride that cannot be unshaken, to remind is all that as important it is to hate hate, it is equally important to love love.
We don't want to piggyback on these very real tragedies to market our business. What we DO want to do is use the ears of our clients, our online presence, and our ability to give back to the local economy, to let EVERY one of our customers know that we stand by you, and that we are not this.
If you are interested on purchasing one of our 'FUCK HATE' tee shirts, please contact us at 919-755-3333 (call // text) OR email us at info@theartofstyleboutique.com.
15% of the proceeds will go to the LGBT Center of Raleigh.
Stay fabulous.
-The TAOS team
Leave a comment