Login
Log in if you have an account
Register
Having an account with us will allow you to check out faster in the future, store multiple addresses, view and track your orders in your account, and more.
Create an account
WHY NOT RALEIGH?
23 Jun 2016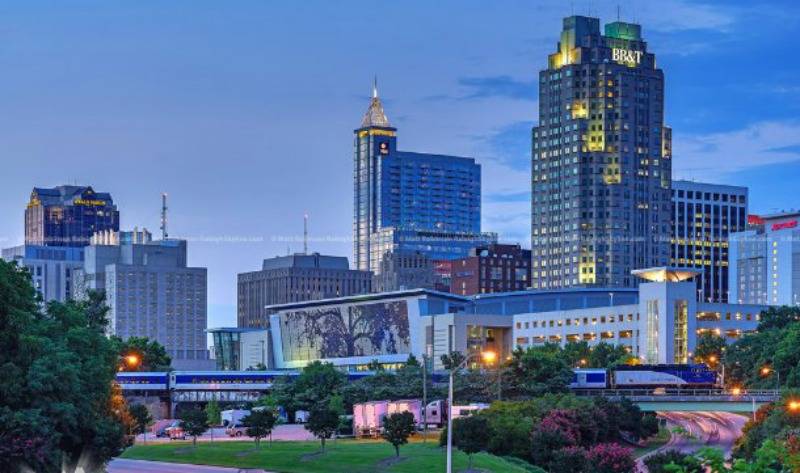 G E T T O K N O W U S.
In this business, we've noticed that a lot of people tend to have an 'us and them' idea of what is glamorous, luxurious, stylish, and acceptable by the standards of larger cities versus ours. People often don't want to see their home region "trying too hard" to mimic, say, NYC culture. This is particularly true in clothing styles – people fearing that their outfit is "too much" or "too out there," because after all, "it's only Raleigh."
To be frank, we call BS on this one. The only difference between pulling something off or not, is just putting it on. You strut your stuff, accept compliments with grace, and embrace the lingering looks as a fascination instead of a criticism. This is something anyone can do; given you feel personally comfortable in and connected to the look you're wearing. From there, the look is all yours, and people will (and should) respect that.
Now, it's never to say that people who don't care to invest in things like this are wrong, or that they would be better off in life if they cared about clothes. Everyone can do his or her thing. We're talking to people who want to embrace more out-of-the-box or worldly looks, but have a fear of being inappropriate. These clients are brilliant, confident people, who are simply stuck in a certain cycle of thinking. The most interesting thing is that when these same people see others embrace these styles, they almost always respond with intrigue and admiration, never harsh judgment. We want to make people understand how easily they can be that person themselves.
The change starts with the people. As Raleigh continues to develop, there still will never be a signal or date that says, "Ok, NOW we are big enough. Wear whatever you want!" As long as people stay in the style lines, nothing will change. It's our move. That is one of the key foundations of this business: to change the attitude towards fashion from, "It's just Raleigh," to "Why not Raleigh?"

We love the diverse and individual ways that our clients style our pieces. Our biggest priority is that the client LOVES what they are wearing. It's never about what's "good" and what's "bad." Just as there's no such thing as "too New York," there is no such thing as "too Raleigh." No matter the style, a curated, harmonious outfit rocked by a confident wearer will always come out on top.
We want to diversify Raleigh, both in style and in attitude. We plan to merge our looks into the local culture, while at the same time reaching an international audience through our website to show what a fantastic city Raleigh really is. When using the passion of the business to communicate to both groups, the "Why not Raleigh?" movement is just getting started.
#whynotraleigh
- The TAOS Team
Leave a comment