Posted on
Posted in abc 11, all inclusive, anniversary party, art museum, boutique, CAM, cam raleigh, christmas party, contemporary art, dj, downtown raleigh, downtown raleigh event, downtown raleigh shopping, DTR, edgy, event, fashion show, hip, hip places to shop, hip scene downtown raleigh, holiday, holiday event, holiday fashion show, holiday party, holiday shopping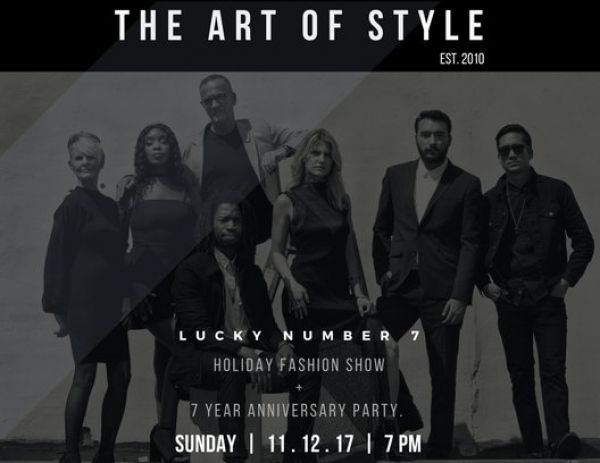 LUCKY NUMBER 7
________________

JOIN US ...
For our Holiday Fashion Show + 7 Year Anniversary Party!
WHEN : Sunday . November . 12 . 2017 .
TIME : 7 PM - 10 PM
WHERE : CAM RALEIGH ||
409 West Martin Street | Raleigh | NC | 27601

___________

Take a look into our men's + women's Holiday Collections with a not-to-miss runway show + celebration party, happening at the hippest art museum in Raleigh. Enjoy drinks provided by Social House Vodka, The Raleigh Wine Shop + eats from Urbana Catering Concepts, where a portion of all proceeds benefit the arts at CAM RALEIGH.
Find yourself supporting the arts while celebrating your favorite Art of Style crew and their 7th year in business!
Oh how time flies....
So, grab your ticket now before times out! ;)
See you all on the runway ....

__________

TICKETS AVAILABLE FOR PURCHASE IN-STORE
@ THE ART OF STYLE
OR
ONLINE: HERE

$40 IN ADVANCE.
$50 DAY OF.

________________________________________________________